With the startling death of Prince at the age of 57,
many began to reflect on the seemingly 'premature' death of ground-breaking artists like Michael Jackson,  Elvis Presley, or Hank Williams.   Even as a physician, I began to wonder a number of questions.  Do great music artists die young?  Are there certain conditions that are more likely to cause a star's demise?  And finally, is there some lesson to be learned that might help our remaining beloved music artists?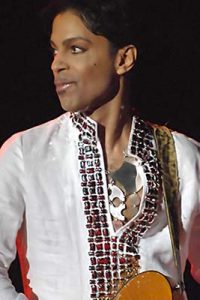 I began by tabulating the vital statistics on the 252 members of Rolling Stone Magazine's "100 Greatest Artists" from the music industry. The list ranged from the #1 group The Beatles with two members that met a premature death (John Lennon at age 40 and George Harrison at age 58) to the #100 group The Talking Heads without a death amongst them.  In between, were stars like Jimi Hendricks who died at age 27 from a drug overdose, Bob Marley who passed at 36 from skin cancer, and Marvin Gaye who was shot and killed by his father at age 44.  In all, 82 of the 252 members of this elite group had died.
Homicides and Accidental Deaths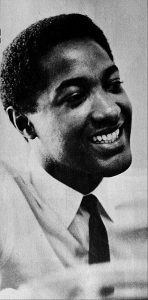 There were six homicides for various reasons ranging from a psychiatric obsession that lead to the shooting of John Lennon, to the planned 'hits' on rappers Tupac Shakur and Jam Master Jay.  There is still a good deal of controversy surrounding the shooting of Sam Cooke by a female hotel manager who was likely protecting a prostitute who had robbed him.  Al Jackson Jr., the renowned drummer with Booker T & the MGs, was shot 5 times in the back by a burglar in his home amongst mysterious circumstances that still baffle authorities.
An accident can happen to anyone, but the "100 Greatest " have more than their share. There were numerous accidental overdoses including  Sid Vicious of the Sex Pistols at age 21, David Ruffin of the Temptations at age 50, Rudy Lewis at age 27 of The Drifters, and country great Gram Parsons who was found dead at age 26.
While your odds of dying in a plane crash are about 1 in 5 million, if you are one of the "100 Greatest" those odds jump to 1 in 84.  Buddy Holly, Otis Redding, and Ronnie Van Zant of the Lynyrd Skynyrd Band all died in airplane accidents while on tour.
Increased Liver Disease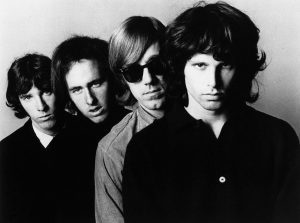 While liver-related diseases make up only 1.4% of the general population's cause of death, it comprised over three times that number among the "100 Greatest Artists" deaths.  The increased occurrence of these diseases is probably related to the elevated alcohol and drug use in this group. Liver bile duct cancers that are normally extremely rare in the general population ran suspiciously high in our small but esteemed group with Ray Manzarek of The Doors and Tommy Ramone of the Ramones both dying prematurely from a condition that normally effects less than one in a thousand .
Tobacco Use Effects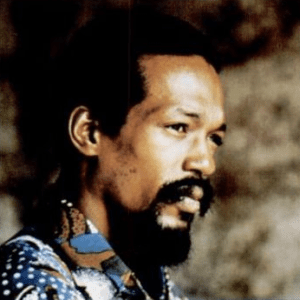 The vast majority of the "Great 100" were born in the 1940's and reached maturity during the 1960's when tobacco smoking peaked.  As a result, an increased number of artists died from lung cancer including George Harrison age 58 of the Beatles, Carl Wilson of the Beachboys at age 51, Richard White of Pink Floyd at age 65, Eddie Kendricks of the Temptations at age 52, and Obie Benson of the Four Tops at age 69.  Throat cancer, also linked with smoking, caused the deaths of country great Carl Perkins at 65 and Levon Helm of The Band at 71.
A good number of the "100 Greatest" had heart attacks or heart failure  and included Ian Stewart age 47 of the Rolling Stones, blues greats Muddy Waters age 70, Howlin Wolf age 65, Roy Orbison age 52,  and Jackie Wilson at age 49.
We recently saw Glenn Frey succumb to pneumonia, but so did Jackie Wilson at age 49, nine years after a having a massive heart attack.  James Brown complained of a persistent cough and declining health before he passed at age 73 with the cause listed as congestive heart failure as a result of pneumonia.
Among those dead, the average age was 49.
One of the two shocking outcomes deals with life expectancy. While the average American male has a life expectancy of about 75 years, the males in the "100 Greatest Artists" who have died had an average age of just over 49 years and makes up almost one third of the entire group. Factoring their birth year and a life expectancy of 75 years, only 44  should have died by now, instead of the 82.  Incidentally, of the 44 that should have died based on life expectancy, 19 are still alive.
Alcohol and drug abuse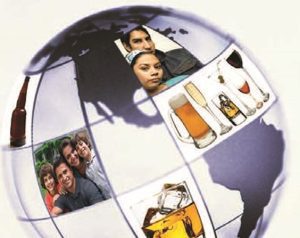 The second shocking outcome was the sobering and disproportional occurrence of alcohol and drug-related deaths ranging from Kurt Cobain's gunshot suicide while intoxicated to Duane Allman of the Allman Brothers accidental death on a motorcycle while impaired. Members of legendary bands like The Who (John Entwistle age 57 and Keith Moon age 32), The Doors (Jim Morrison age 27), The Byrds (Gene Clark age 46 and Micheal Clarke age 47), The Band (Rick Danko age 55 and Richard Manuel age 42), and others all succumbing to alcohol or drug-induced death.
There were many including The Grateful Dead's Jerry Garcia and country star Hank Williams who declined more slowly over the years from substance abuse while their organs deteriorated, and the official cause of death was heart-related, but in reality the cause may have been more directly related to substance abuse.
Alcohol and drugs accounted for at least one in ten deaths of these great artists, while nationally substance abuse as a cause of death effects one in 33. The threefold difference points to the much greater access and use of drugs and alcohol among these ultra-talented artists.
Too Much Opioid Use & Abuse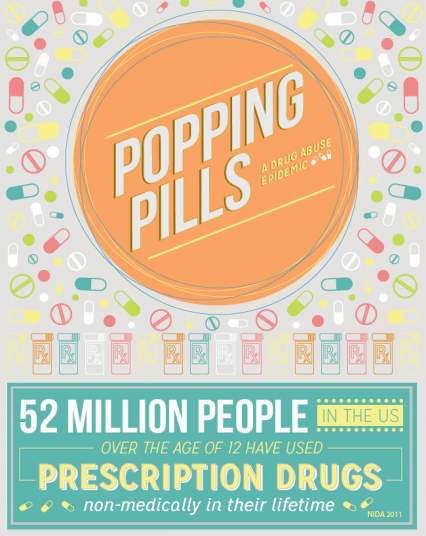 Currently, the US is in the midst of a opioid abuse epidemic with heroin and prescription drug overdoses setting records across the country. Elvis Presley, Jimi Hendrix, Janis Joplin, Sid Vicious, Gram Parsons, Whitney Houston (who didn't make this 100 Greatest List), Michael Jackson, and now possibly Prince all dying from accidental opioid overdose. While it is still unclear what the cause of death will be in Prince's case, early evidence points toward opioids.
Controlling  the effects of oxycodone, fentanyl, heroin or morphine and thereby reducing accidental death is difficult, and for these stars and countless others across the world, in the end . . . impossible.  Put another way, without the inappropriate use of opioids or their addiction, all of these stars could still be alive.
What music could those who died young have created if they were given the chance to live and flourish? And more importantly for us, who's next?