As descendants from Africa, African Americans were genetically conditioned to best survive in a hot, sunny, mineral rich land. The continent of Africa is known for its fertile land and renowned as the "richest continent in the world" in terms of natural resources. The days are sunny and generally consistent in length throughout the year. Living in a mineral rich land, your body adjusts its absorption of vitamins and minerals according to it's exposure in the environment. In Africans, their absorption is blunted because the environment is so fertile with sun, nutrients and minerals. When relocated to North America, with its variable daylight, urban dynamics, and processed food and water, African Americans are now displaced from the environment that their system was best designed to thrive.
Low Vitamin D and Increased Health Problems
With vitamin D generally coming from the sun, the shift from Africa to North America was dramatic . . . and so was the drop in vitamin D in Black Americans. Low vitamin D has been linked to more severe COVID illnesses, increased diabetes (type 2), increased prostate cancer, increased colon cancer, worsened asthma, and more. The graph below from a study done at the University of California at Berkeley shows significantly higher vitamin D levels in both men and women in Africa and Jamaica that are consistent with those of white Americans . . . whereas the levels in Chicago Blacks were much lower.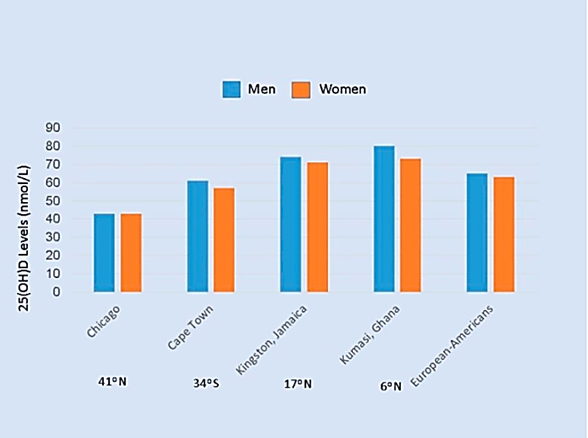 Blacks in America need vitamin D supplementation to offset the significantly decreased vitamin D we get from the diminished sun in North American cities. It is proposed that the added vitamin D will help to offset some of the worsened diseases we see in African Americans.
Zinc
Africa has also been known to have high zinc reserves. In fact in some mining areas in African, the mineral content of "heavy metals" in the water was too high. From a biological perspective, the people living in these high mineral content areas needed to develop a way of decreasing their absorption of too much minerals, including zinc. In a study done looking at prostate cancer tissue in Black Americans versus whites, researchers found significant fewer zinc absorption ("transport") channels in the prostates with the more aggressive cancer, and this decreased zinc transport occurred much more often in African Americans than whites. Overall, zinc has the highest concentration in the body in the prostate, and scientists report that the high zinc in the prostate acts to suppress tumor formation. The graph below shows the higher prostate cancer incidence in green as well as the higher mortality (red) by race/ethnicity.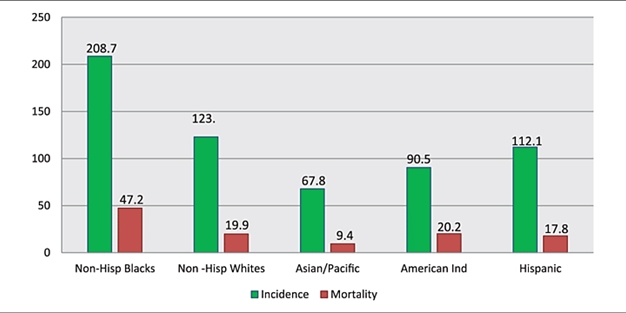 African American men should take zinc daily.
Vitamin C
Vitamin C has long been known to benefit a number of health conditions including boosting immunity (your ability to fight infections), slowing atherosclerosis (hardening of the arteries), decreasing gout attacks through lowering uric acid levels, as well as improving lead clearance from the body. Taking vitamin C on a daily basis either in the form of high vitamin C foods or supplements is highly recommended.
Avoid Vitamin K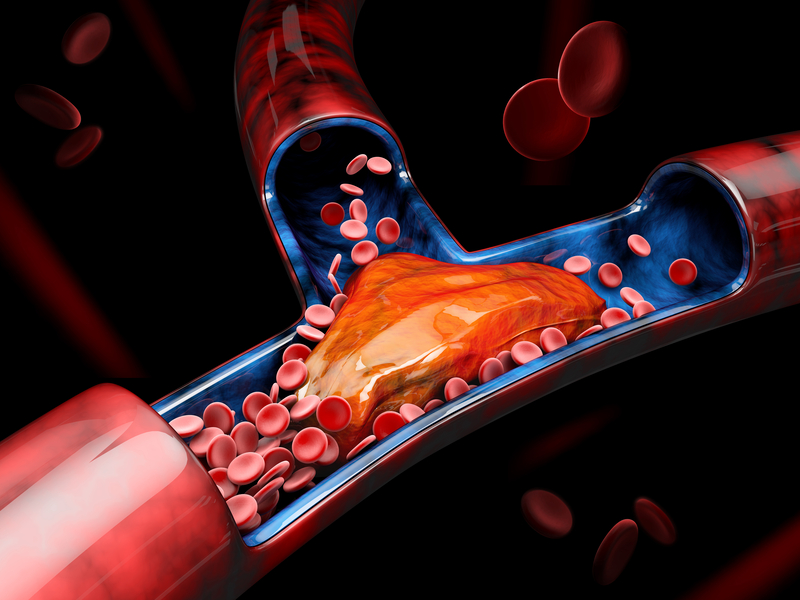 It has long been known that African Americans have a higher tendency to form blood clots. These increased blood clots can lead to several problems:
Vitamin K promotes blood clotting. While biologists have insisted that vitamin K doesn't cause "too much clotting" there have been no studies in African Americans to confirm this. Given the lack of vitamin K deficiency in the US, there is no reason for an African American to take added vitamin K.
GNetX Sequence Multivitamins for African Americans
I developed GNetX Sequence Multivitamins with these and many other facts in mind. It is the first science-based multivitamin for African Americans and uses research, population data, and 25 years of treating Black patients as evidence. Sequence Multivitamins were developed for men, women, men over 50, and women over 50.
GNetX Sequence Multivitamins for African Americans have increased vitamin D, vitamin C, magnesium, potassium, and zinc to compensate for the migration from Africa to North America and the dramatic adjustments that many of our bodies are still making! And it leaves out vitamin K to potentially avoid an increased risk for blood clots.
Go to SequenceMultivitamins.com.