STD Infections?
Do you have trouble with recurrent sexually transmitted disease (STD) infections? Is bacterial vaginitis a recurrent problem? African Americans have the highest rate of HIV, chlamydia, gonorrhea, herpes, and bacterial vaginitis in the country while
not having much higher rates of sex or sexual partners
.  Why would the Black community have these super high rates of STDs without also having much more sex? The answer may surprise you.  Researchers have shown that people with poorer nutrition have higher infection susceptibility; in other words, they are more prone to "catch something" including a cold, the flu, a chemical imbalance, or an STD. All of these issues are related to your immune system, or your body's ability to fight off an infection. Your immune system constantly monitors your body's status in terms of exposure to something that might make you ill.  When it sees something, like a bacteria or virus, it kicks in and attacks it before it can make you sick.  Once bacteria and viruses start to multiply, they are harder to control and kill without added antibiotics.
The key to a healthy life is a strong immune system.  
Your immune system is a system of cells and fluids that are built to fight off infections. A healthy body is the first step to maintaining a healthy immune system. Deficiencies in nutrients like vitamins and minerals can lead to poor immune function, making you more susceptible to conditions such as HIV, chlamydia, gonorrhea, or herpes. People with diets rich in fresh fruits and vegetables have lower rates of infections overall and lower sexually transmitted disease (STD) rates.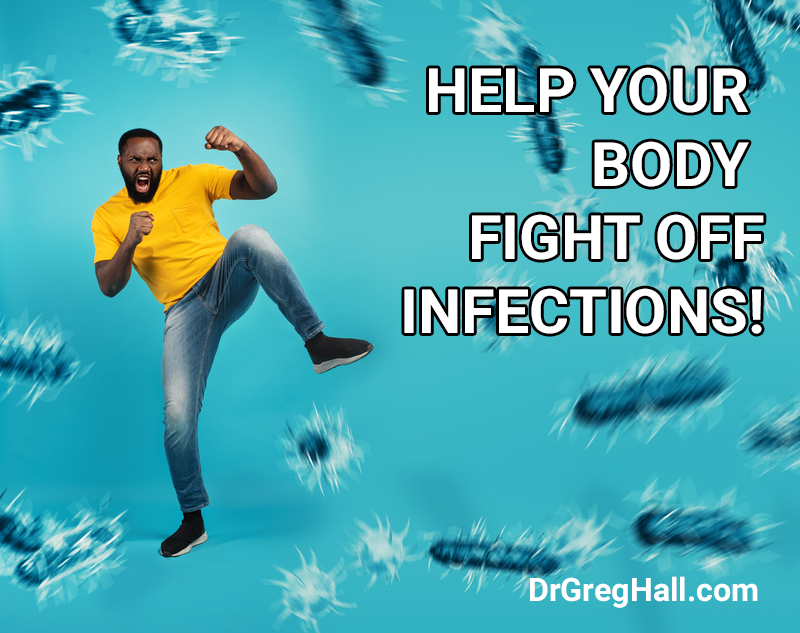 Sexually Transmitted Diseases (STDs) Occur Too Often in the Black Community
STDs are too common in African Americans.
African Americans have the highest rate
of HIV (AIDS), syphilis, gonorrhea, chlamydia, and herpes. In fact, the gonorrhea rate in African Americans is 30 times higher than it is in Whites. These alarmingly high rates of sexually transmitted diseases are surprisingly constant when it comes to the Black community.
One STD Leads to Another
It is also true that getting
one sexually transmitted disease
puts you at an increased risk of getting another sexually transmitted disease. That is why doctors are trained to screen for other STDs when they see one. Everyone who tests positive for chlamydia or gonorrhea gets tested for HIV (and the other way around). Women with
bacterial vaginitis
have a higher risk of contracting an STD.
Some People Never Get STDs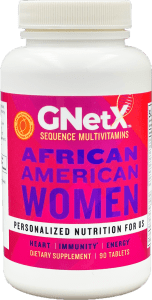 It is also surprising that many people manage to never (or rarely) get sexually transmitted diseases (STDs). What is special about them? Many believe it is their health and nutrition that strengthen their immune system and allow them not to get infected when others not as healthy in the same situation would get infected. Vitamin C, vitamin D, and zinc deficiency are key to a healthy immune system. Ironically,
vitamin C, vitamin D, and zinc deficiencies are common in the Black community
. Is this a coincidence? Absolutely not.
Always Practice SAFE Sex to Avoid STDs: Condoms and Avoiding Sex Always Works!
Don't forget that practicing safe sex including using condoms and abstinence is key to avoiding any STD . . . no sex, no sexually transmitted disease . . . it is that simple.  And never think you are too healthy to get an STD; there is no evidence of that either.  Get screened regularly by your doctor for STDs because some people have no idea that they are carrying a sexually transmitted disease and may innocently pass it to someone else.
Nutrition Can Also Make a Difference
But beyond those critically true facts, having a strong immune system through having a healthy diet that includes FRESH vegetables and FRESH fruit (NOT canned, packaged, or processed) coupled with a multivitamin and mineral supplement with the extra vitamin D almost all African Americans need can make a difference.  With your health, always start with the basics of diet, nutrition, and exercise.