Potassium doesn't get enough credit as a very beneficial nutrient to good health and potassium deficiency (low potassium) has been directly related to high blood pressure, heart problems, diabetes, muscle weakness, fatigue and much more.
Multiple studies have confirmed that African Americans are much more likely to lack potassium and low potassium can be linked to higher blood pressures, diabetes and a number of other health problems that impact the Black community.
As much as high sodium ("salt") can be a problem, low potassium can also be a problem . . . a big problem. Potassium is an essential mineral that has many functions in your body. For example, it is central to muscle contraction, it maintains healthy nerve function, and regulates water balance in your body. With all of those essential functions, it is a wonder that so many people, including African Americans are low in potassium.
Curiously, low potassium has also been linked as a diabetes risk in African Americans. A large study at John Hopkins found that African Americans with lower potassium levels had a higher risk for diabetes. The author said ""we now know lower serum potassium is an independent risk factor for diabetes and that African-Americans have, on average, lower potassium levels than whites."
Previous studies have also found that lower potassium was directly linked to higher blood sugar levels. The higher the blood sugar, the higher the risk for diabetes . . . and high blood pressure. Yet another study found that taking a potassium supplement directly lowered the blood pressure of Black patients. Lowering your blood pressure reduces your risk of heart disease and stroke.
The CDC says that increasing your potassium intake can reduce your risk of heart disease and stroke by lowering blood pressure. Conversely, consuming too little potassium (and too much sodium) can increase your risk of heart disease and stroke.
Foods that are rich in potassium include beans, leafy green vegetables (greens, spinach, etc.), potatoes, sweet potatoes, yams, squash, beets, broccoli, and bananas.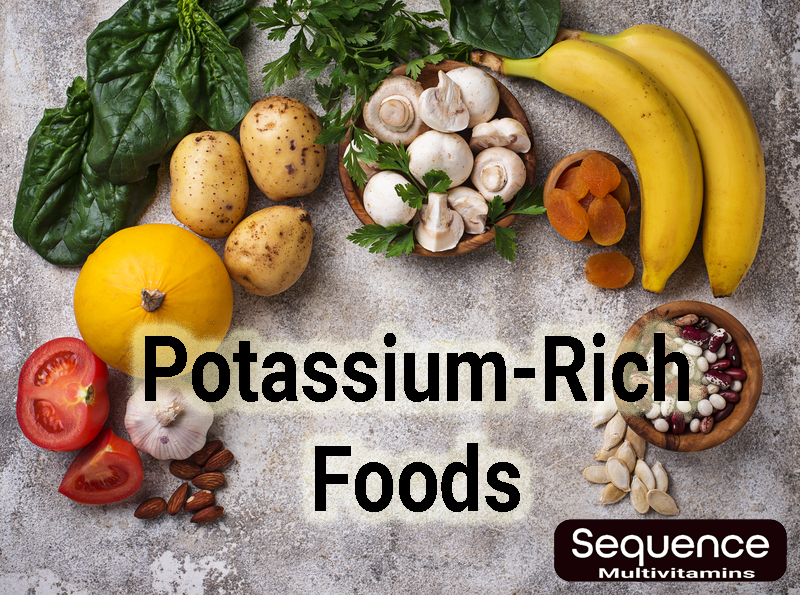 It is important to note that salt-substitutes are generally swapping potassium for sodium so using them in moderation can also be a benefit.
Always check with your doctor before changing your potassium intake because people with kidney problems, heart problems, or take certain medications may make things worse if their body has trouble processing the increased potassium. People on dialysis or have poor kidney function, for example, have to be vigilant about not getting too much potassium (as well as protein and sodium), and are frequent prescribed a low potassium diet.
GNetX Sequence Multivitamins for African Americans were formulated to replace science-confirmed vitamin and mineral deficiencies seen in our community . . . AND has added POTASSIUM.