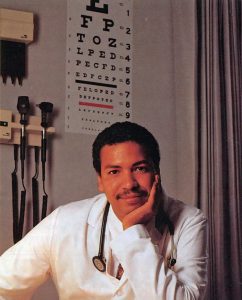 Gregory L. Hall, MD
Dr. Greg Hall is not your ordinary primary care physician, he's exceptional.  Dr. Hall is a Cleveland-born and-raised Internal Medicine specialist (doctor for adults) has been in practice for over 20 years.
Like the old-time doctors, he sees patients in his office in Richmond Heights, at four area nursing homes, and sees patients daily at the St. Vincent Charity Medical Center. In addition, because of the respect he has earned over the years, he serves in leadership positions wherever he goes.
Kind, caring, comical, and extremely competent, you will immediately feel at ease with Gregory L. Hall, MD.
Call the office for an appointment and you will be seen in days, not weeks.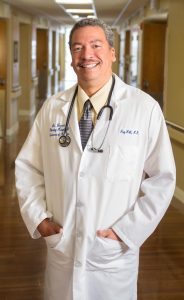 Dr. Hall sits on the Cuyahoga County Board of Health, is the Chairman of the Ohio Commission on Minority Health, as well as serves as the Medical Director of Community Outreach for St. Vincent Charity Medical Center downtown. In these roles, he serves as an advocate for good health, easy access to providers, and state of the art clinical care for EVERYONE.
Become a part of Dr. Hall's practice "family" and gain not just a primary care physician, but also a friend and advocate for your health.