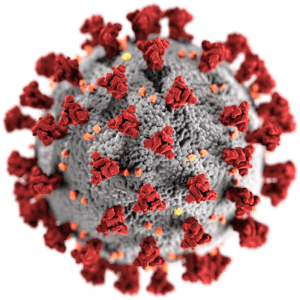 While wearing a mask in public, washing your hands, social distancing, and covering your cough/sneeze greatly decreases your risk for contracting COVID-19, there a some other less-proven approaches that also need discussion and consideration.
A good amount of theoretical approaches to minimize the spread and severity of COVID-19 have been published. Given this new coronavirus has limited confirmed supplement approaches to prevention and treatment, providers are using foundational knowledge regarding populations and viral infections, and hypothesizing (or guessing) what might be effective.
African Americans have been disproportionately impacted by COVID-19 with a much higher hospitalization rate and mortality.  At the core of worse outcomes in African Americans is poorly controlled chronic diseases like diabetes, hypertension, and COPD.  But there is also firm population data that points to trends in vitamin and mineral deficiencies that may also contribute to poor outcomes.  Using what we know about these trends and the fundamentals of infections (both viral and bacterial), and also keeping a keen eye on safety, here is what I have been recommending my patients consider.
Zinc (10 to 15 mg) one to three times a day when COVID-19 exposure risk is high
Zinc is an essential trace element that is critical for a variety of biological processes and proper immune function. Studies have consistently shown zinc deficiencies in African Americans and believe the dramatically increased rate of HIV and hepatitis C in African Americans represents an impaired immune defense linked to lower levels of zinc. Zinc's antiviral activity has been confirmed against a variety of viruses and the science of how zinc either prevents infection or slows viral spread is well established.
There is also emerging evidence that zinc's antiviral and antibacterial activities may help slow coronavirus spread and ease the complications that result from an infection. The improved antiviral immunity conveyed by zinc could be particularly impactful during the COVID-19 pandemic. Some suggest that the increased severity of COVID-19 in African Americans may reflect a low zinc status and the Mayo Clinic confirms that zinc is clearly more beneficial in populations that have deficiencies.
Vitamin D (2000 IU) once daily
The most dramatic vitamin differences by race or ethnicity relate to vitamin D levels which nutritionists agree is deficient in four of five African Americans. The widespread vitamin D deficiency is somewhat related to the melanin in darker skin, widespread lactose intolerance (also genetically driven) as well as urban living leading to decreased sun exposure.
The lack of vitamin D has been associated with an array of bad outcomes including increased stroke, heart disease, pre-term birth, and a host of cancers including lung, colon, ovarian, breast, and prostate. Low vitamin D has also been associated with a higher risk for lupus (SLE), multiple sclerosis, diabetes and hypertension.  African Americans have the absolute highest risk for diabetes, hypertension, stroke and the cancers listed.  The lack of vitamin D has also been linked to worse outcomes in COVID-19 infections, but its association may simply be a marker for the chronic diseases listed above.  Most African American patients, particularly the elderly and those with limited sun exposure and the potential for exposure to COVID-19 should consider taking vitamin D at 2000 IU daily.
Famotidine (20 mg) once daily
In a study at Columbia University, patients hospitalized with COVID-19 that had famotidine, the acid blocker also known as "Pepcid" within the prior few days had better outcomes.  They concluded that "famotidine use was associated with a reduced risk of clinical deterioration leading to intubation or death".  This mechanism of action is not random.  Researchers note that famotidine is known to inhibit viral replication in some instances.  There are also first-hand accounts of rapid improvement after COVID-19 infection.  Given its safety (and over-the-counter availability), its use in a COVID-19 exposed vulnerable population can be justified.
While this information is far from confirmed, its science has a good foundation. Given African American's well-established vitamin D and zinc deficiencies in the face of a "curiously high" infection rate, these largely safe measures, may make a difference. As always, check with your provider before starting any of these supplements or vitamins as your individual case may warrant a different approach.