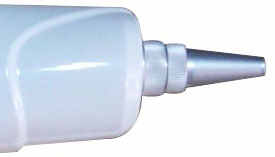 Before you come to Dr. Hall's office to have your laser treatment, there are a few instructions that will help you to get the most out of your session, and therefore the best "bang for your buck."
Bathe completely (shower or bath) and make sure your skin is clean and free of dirt, grime, sweat, make-up, or anything else that will interfere with the laser beam getting to your skin.

Avoid the sun.  The irritation of the sun can make your session less productive.  If you will be in the sun use sunblock with a SPF of 30 or higher. (Remember to wash this off before the laser session).

Bring a list of ALL of your medications (not just pills. . .  also eye drops, creams, over-the-counter medications, etc.) to the office so we can be sure to avoid any interactions.

Don't worry!! The process is quick and easy!